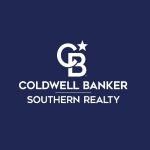 Cortney Goodwin
Receptionist
A little bit about Cortney...
Cortney has lived in Shelbyville her entire life, where she has worked in customer service for 5+ years. Real Estate has always been an interest of hers and she is about 6 months into the career field. She finds that she is driven by helping people in any way possible, and watching the outcome of her efforts make a difference in the lives of others.
Prior to this position at Coldwell Banker Southern Realty in Shelbyville, TN, she worked in property management. In Cortney's spare time, she enjoys spending time with her beautiful daughter, Indie. They love spending time at the ball fields and going on hikes.