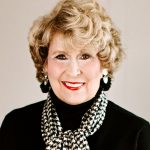 Anne Morrow
Realtor
A Little About Anne...
Coldwell Banker Is Pleased to Announce Lawrence County's #1 Agent In Sales, 2020, Has Joined Their Renowned Lawrence County Agency

Rich Cosner, Owner-Broker, had this to say about Anne's exciting decision to continue her successful career with Coldwell Banker, "We are very happy to make this announcement, not only because Anne has been a top-producing realtor here in our county for several years, with the outstanding distinction of being #1 in Lawrence County sales in 2020 (68 successful sales and over $14 million credited to Anne), but also because Anne will bring her vast knowledge & experience of the local real estate market with her, plus her excellent work ethic."

In explaining this important decision, Anne said, "I am so excited and thankful for this wonderful opportunity to better serve my clients. I, like many of you, resist change. HOWEVER, This Change Is Good! Upon weighing all my options, my number one concern was - How will this benefit my clients? Will it provide new & better opportunities for each of them? The short answer is YES!! Not only will Coldwell Banker provide much more marketing exposure for my clients' properties, they will also provide many more innovative methods to reach potential buyers in surrounding & far-reaching locations, therefore greatly increasing the likelihood of my clients' properties selling quickly."


"Under Coldwell Banker, I will also be able to offer my clients the complimentary and exclusive service of staging your homes by my niece, Melinda Deason. Melinda can add just the right touch to what is already a beautiful home and make it even more attractive to potential buyers, making your sale a certainty."

Anne cordially invites all her past, present, AND future clients to visit her at her new office at Coldwell Banker Southern Realty, and to let her share with you the vast opportunities her new agency can provide. Anne will happily continue her pledge to you as a realtor with Coldwell Banker… "Personal & professional hands-on care for each and every client through each & every transaction."
Our clients are awesome
"Anne's expertise and knowledge of real estate helped me significantly. The turning point was the sta
…
ging she provided. Highly recommended!""
"Anne - I hope this adequately expresses how wonderful we truly think you are, as a realtor and a fri
…
end ..... "Anne was recommended to us by our local realtor in Alabama. After meeting her in person, we instantly knew we had found the right connection. Moving to a new town can be a stressful experience, but her professionalism made our transition and home buying experience quick, easy, seamless, and actually enjoyable.If you are looking to purchase a home in the Lawrence County area, we STRONGLY recommend Anne Morrow.""
"We were going to try and sell our house on our own, but with our hectic schedule and having triplets
…
we decided to put it on the market. Anne has been wonderful to work with and we couldn't have asked for a better experience. She had a contract on our house within 5 days of putting it on the market. Anne has gone above and beyond for our family and we couldn't be more thankful! Thank you so much Anne!""
"We where very pleased with Anne. She was very knowledgeable and when I called with any questions she
…
was quick to answer. I appreciate the time and effort she put toward our sale. I couldn't have asked for anyone to have been more personable and available when ever we had a question. I am glad to call Anne a new friend and future agent.""
"Anne Morrow has been a blessing to my family. We contacted her to sell my sister house and she took
…
it from there . It has been so easy with Anne, she has kept us informed on everything concerning the house , she had it staged and when we had the ice back in early February she even went out and turned water on to drip to make sure water did not freeze. We are so glad she is our realtor. She is the best, if you want a realtor to go that extra mile Anne Morrow is that realtor.""
"When my brother and I decided to sell some family property, I suggested we use Anne Morrow as our re
…
altor. What a wonderful suggestion that turned out to be! Within twenty-four hours of listing the property, we had an offer. Anne was excellent at explaining every step of the selling process and keeping us informed along the way. She was also very knowledgeable in answering our questions and making the whole process much less stressful than I had envisioned it being. I feel sure that her hard work and contacts within the community made this sale a reality. Thank you, Anne, for being an exceptional realtor and such a pleasure to work with!""
"My husband and I have bought and sold several houses in Lawrence County, and with each transaction w
…
e trusted Anne as our Agent . We knew that no matter whether we were buying or selling that Anne would take care of our family like her own. We will always trust our buying and selling process to the hands of Anne Morrow!""
"Anne has guided us through three real estate transactions in two years. We chose Anne because we kne
…
w that she would get the job done and keep our best interest in highest regards.""
""Steven and I recently had the pleasure of working with Anne Morrow on selling our home and purchasi
…
ng a new one. From day 1, Anne was extremely responsive and so easy to work with. All throughout the negotiations and closing Anne was there quickly handling any issues that may have risen. After contemplating pros and cons of buying over building, Anne ultimately found us exactly what we were looking for at this time in our lives! Not only have we sold a home and Purchased one, we found our #1 trusted realtor, friend and neighbor!""
""We contacted Anne Morrow to sell our mom and dad's house in Lawrenceburg Tennessee. Mom had request
…
ed Anne by name and asked that she be the realtor to sell their home after they passed, because she was the best in the business and sells the most homes in the area. Anne has been a true professional and we are very pleased with her level of service and commitment to assist us in this process. We had no idea how long of a journey and process this would take. Anne did a wonderful job of communicating and keeping us informed at every twist and turn along the way, as we all live out of state and have been relying on Anne to do this long distance. She even assisted in finding service vendors to make a few minor repairs that were found on the inspection. Our family cannot THANK Anne enough for all of her assistance and commitment to excellence through this entire process. Well done good and faithful servant!!!""