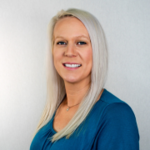 Chelsea Marlin
Realtor
A little bit about Chelsea...
Chelsea is a proud resident of Spring Hill, TN. She has called Spring Hill home for the past 25 years. In 2010, Chelsea graduated from Western Kentucky University with a Bachelor of Science degree in Geography. After college, she returned home to Spring Hill to begin her career and family.
Throughout her professional life, Chelsea had the pleasure of working in the banking and sales industries. These experiences have honed her skills in communication, negotiation, and building strong relationships with clients. In 2021, fueled by passion and determination, Chelsea obtained her realtor's license. Now armed with expertise in both finance and sales, combined with an unwavering commitment to exceptional customer service, Chelsea is ready to help others find their dream home or sell their current home.
When not working Chelsea spends most of her time with her husband and their three beautiful children. Her family is her motivation to be the best version of herself every single day.
When working together on your real estate journey, you can count on Chelsea to go above and beyond for you. Whether it's finding that perfect property or negotiating the best deal possible.