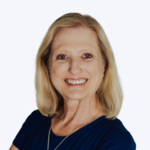 Dianne Arnold
Realtor
A little bit about Dianne...
Dianne Arnold started her real estate career 36 years ago. Dianne is known as "THE HOMETOWN SPECIALIST" because she was born & raised here in Bedford County, TN. She was raised on a 100-acre farm in Unionville, TN, the seventh of 8 children, she graduated from Community School, went to college & majored in accounting & marketing. Dianne lives in the quaint little community of "BELL BUCKLE". She is married to Steve Arnold a retired Steamfitter, they have been married 50 years this September, they had 2 sons, have 3 granddaughters, & a great-grandson. Dianne supports all the schools & their activities throughout the county & is a member of the Wartrace Church of Christ. She has been in a variety of sales jobs, supervising over 10 ladies' apparel stores in TN & Kentucky, troubleshooter for Cracker Barrel gift shops, & then starting her Real Estate career in April 1987.

Dianne loves helping first-time buyers get started with their dream homes. Working with folks moving here to our area is one of her specialties since she knows the area so well. Meeting new people & educating them on everything they need to know about the communities here is a joy to Dianne. Dianne has ranked in the top 10% of agents in Bedford County & in the top agents of Coldwell Banker Internationally wide for most of her real estate career. 2 years ago, her granddaughter Madison Arnold teamed up with Dianne to make the real estate "DYNAMIC DUO". Whether buying or selling, Dianne will provide her greatest commitment to making her client's needs her first priority. She is the one to work exclusively for you.