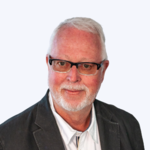 Harold Segroves
Broker/Realtor
A little bit about Harold...
Harold Segroves is the broker at Coldwell Banker Southern Realty in Shelbyville, TN. After graduating from the University of Virginia in 1977 he began working for his father who started the original company in 1948. He has been helping people for more than 45 years.

Over the last 45 years, he has owned a subdivision when interest rates grew to 20% and weathered the housing bubble. While running a small real estate firm Segroves also had to find a way to be involved in sales while staying out of the way of his agents whose primary job is selling houses. His experience includes commercial real estate sales and development, natural resource land sales, and appraisal work for estates and for condemnations.

He has been president of the Bedford County Chamber; and served on the Board of The Webb School and the Shelbyville Housing Authority. He currently serves on the Board of the Rutherford County Boys and Girls Club and is a member of First Baptist Church in Shelbyville. He and his wife Dawn have 4 children and 7 grandchildren.

Things to know about Harold:

He has playd in a band.

He has been a congressional page while attending school at the Library of Congress.

He was President of the Jefferson Society of the University of Virginia

He still holds the rebounding record at Webb School - 31 in a game.

He loves to glamp.

He sold 35 houses in one day.

He put together 17 properties (closing two city streets) for a shopping center.

He sold 10,000 acres in one transaction.

He sold a 5,200-acre industrial site.

Harold loves to help his clients achieve their goals and he has the experience to do it.