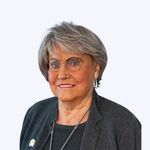 Janice Carlton
Realtor
A little bit about Janice...
Janice is no stranger to the Real Estate world. She is entering her 40th year of listing, selling, and buying Real Estate, she has seen many changes over the years. She has recently earned the lifetime multi-million dollar award. Janice served as the Bedford County Board of Realtors President in 1991.
Janice is always committed to her profession on State and National levels. She has served on numerous committees throughout the years.
Janice was born and raised in Bedford County and has seen lots of growth in the county. She was married to her late husband, James Carlton, for almost 52 years. She has 3 daughters, 1 stepson (deceased), 7 grandchildren, and 10 great-grandchildren.
Some of her amazing achievements have been being inducted into the RPAC Hall of Fame in 2018, Golden R Investor, Diamon Society for 2013, Realtor of the Year in 2013, and many more.
Janice is a huge supporter of the Tennessee Walking Horse Celebration. While never missing a final Saturday night show. She has been an active member of Shelbyville First United Methodist Church for nearly 70 years, serving in several leadership roles over the years.
Her consistent involvement and service over the years, and her dedication to the growth and progress of both her local association and TAR, is what she strives to do! Call Janice today!