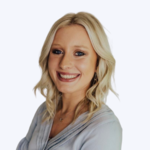 Madison Arnold
Realtor
A little bit about Madison...
Madison Arnold started her real estate career just short of 2 years ago. She graduated from Cannon County High School in 2021, and just 2 short months after graduation she was a licensed real estate agent. Although Madison has a love for real estate, she is currently studying Organizational Communications at Middle Tennessee State University. Education has always been an important aspect of Madison's life, and she believes it will help her further her real estate career in the future.

Madison played sports growing up, and now she supports the softball and trap teams in Cannon County. She is teamed up with her grandmother, Dianne Arnold, and they are known as Shelbyville's "Dynamic Duo." Give Madison a call today! 615-603-0077 or email her at [email protected].