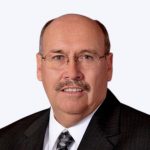 Ron Thomas
Realtor
A little bit about Ron...
Ron Thomas was raised in the eastern plains of Colorado. He and his family spent over 40 years in farm and ranch operations. They also had a variety of other businesses including a gas station and a real estate business. A very diverse family operation gave him the opportunity to learn management skills such as communication, negotiations, and attention to detail. Those skills carried over with Ron to his Real Estate business.
He moved to Florida in 2002 where he spent over 15 years as a Real Estate professional. He received awards for being among the top agents in an office of over 200 agents. After spending a little time in Georgia, he moved to the beautiful state of Tennessee. Ron has been married since 1980. He has 3 children and 6 grandchildren. In his spare time, he enjoys spending time with his family and fishing.
Ron has been working as a full-time Real Estate agent since 2004. Whether you are looking for property to buy or sell, he is here to help you through your Real Estate transaction process. Give him a call today!
ü Licensed in Florida since 2004
ü Licensed in Georgia since 2019
ü

Licensed in Tennessee since 2021