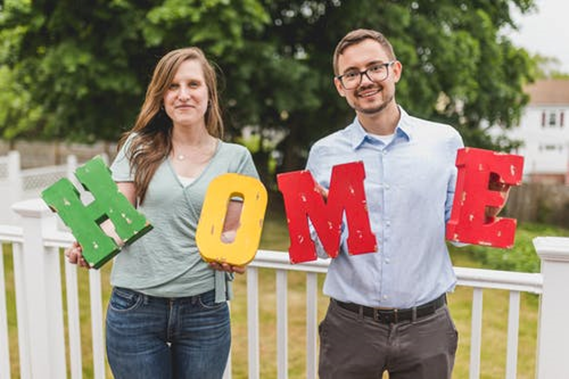 Whether you're familiar with the process or it's your first time purchasing a home, it can be a daunting process. It's often tempting to purchase the first home you see to free yourself from the exhausting process. In fact, due to how complicated the process is, most individuals opt to rent instead of buying their own property. However, the home buying process shouldn't prevent you from purchasing your dream home or being a homeowner.
Purchasing your home is a milestone in life, so make sure you make the right decision and purchase nothing but the best.
If you're worried about how to buy your home, you're in the right place. We've prepared an extensive home buying guide that won't just help and guide first home buyers but will also make the process simpler for second or even third time  home buyers.
Some Considerations Before You Buy
One of the first things you need to decide is your long-term goals. Once you've sorted that out, figure out how owning a home aligns with those goals. Some people just want to convert their rent payments into mortgage payments that lead to the ownership of something tangible—home equity! Others consider homeownership as a symbol of freedom, and they like the prospect of being their own landlord. Then there's the question of considering homeownership as an investment.
Narrowing your overall homeownership goals can help you out drastically. Here are some questions to ponder over.
What Type of Home Best Suits Your Needs?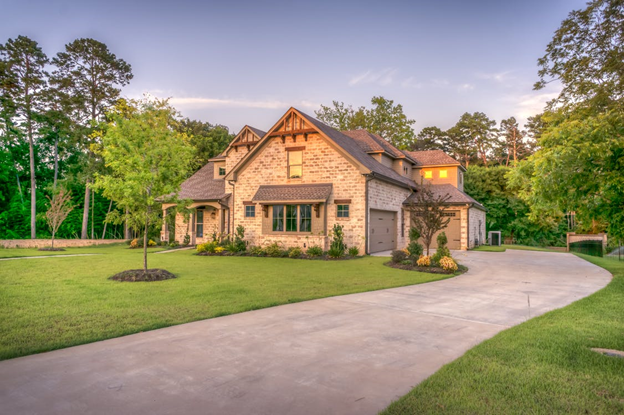 When purchasing a residential property, you have various options such as traditional family homes, condos, townhouses, etc. Each option has its fair share of pros and cons but it all depends on your homeownership aims. Your goals will help you decide which property type you want to purchase.
What Precise Features Should Your Ideal Home Have?
Sure, some flexibility with your ideal home's features can be good, but then again, purchasing a home is one of the biggest steps in your life, and you deserve to find and purchase the ideal home without any compromises. Generally, your list should have all the basic needs such as the house's location and size. Plus, it should also include minor yet crucial details such as kitchen, bathroom, bedrooms design, and more.
A valuable tool that can help explore and research various properties is real estate websites. Through these websites, you can browse various listings and narrow down the ones that suit your needs and wants.
What Size of Mortgage Do You Qualify For?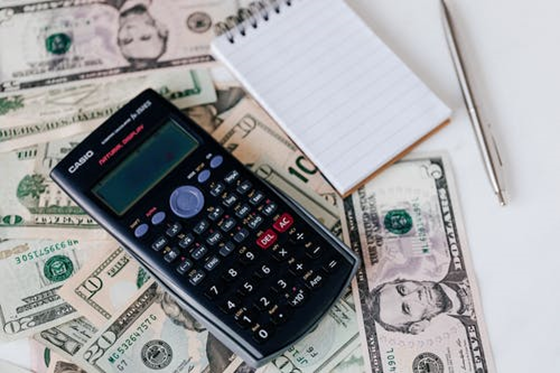 It's crucial to have your finances in check before you start looking for properties online. Before you make your purchase, you need to determine how much money lenders are willing to lend you. Usually, home buyers might be considering purchasing homes that are way higher than the mortgage they qualify for. You should look into this to avoid any confusions.
Before you place an offer on a home, get your loan preapproved. This is crucial since in most cases sellers don't consider offers without loan preapprovals. Plus, some realtors aren't willing to help clients that aren't aware of their financial position. So, start searching for lenders and get your financial position cleared.
What Type of Home Can You Afford?
In some cases, you're lucky enough to secure a loan from the bank to afford an expensive home. However, just because you have the loan to make the purchase, it doesn't mean you should borrow such a huge amount. Unfortunately, most first-time homebuyers fall for this and end up house-poor, which means they have nothing left after paying the mortgage.
You should consider the whole cost of the house, not simply the monthly payment when considering how large a loan to take. Consider how much property taxes will cost in your chosen community, the homeowner's insurance cost, how much you expect to spend on maintenance and improvements, and the closing fees.
Who Will Assist You During the Home Search and Guide You Through the Process?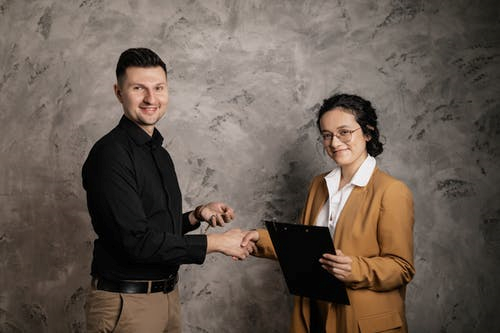 A real estate agent can assist you in finding properties that fit your requirements and are within your budget. Then, they'll get in touch with you to show you the houses. These pros can help you negotiate the entire acquisition process, including making an offer, receiving financing, and filling out paperwork, once you've decided on a home to buy.
An experienced real estate agent can safeguard you from any pitfalls that can arise during the home buying process. Most of the agents are remunerated a commission on the sale revenues.
The Buying Process
Now that you've made your decision, let's move on to the buying process. The buying process is chaotic with offers and counteroffers being tossed around. However, if you're prepared to handle this process, you'll do just fine. Here are some basic steps to follow for a smooth buying process.
·         Find and Hire a Real Estate Agent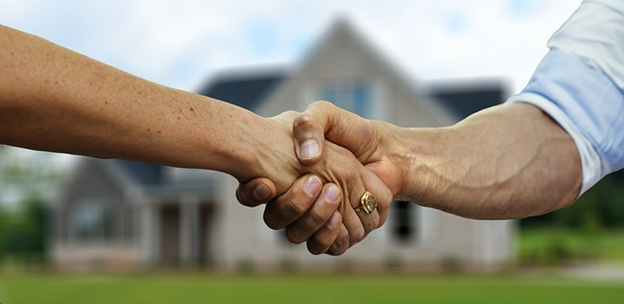 Undoubtedly, the first step to all your real estate processes is partnering up with a real estate agent. Some people often make the mistake of not hiring one and end up facing the consequences throughout their process and sometimes after it too. The real estate market is a volatile one and diving into it without any assistance can be frightening. Real estate agents know exactly how the market works and the current trends. Moreover, they have all the right resources and connections needed for the home buying process.
So, before you begin your home search, start looking for real estate agents near you. You could browse the internet to find a reliable real estate agent, or you could ask your friends or family for a professional and trustworthy real estate agent. Once you've found 3 to 4 options, make your choice by evaluating each real estate agent.
·         Find a Home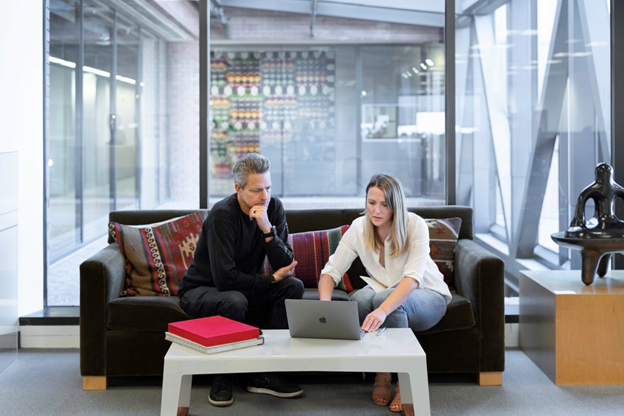 Utilize all available sources for finding properties on the market, such as working with your real estate agent, exploring home listings online, and checking out neighborhoods you're interested in looking for 'for-sale' signs. Also, inquire about homes for sale from your friends, family, and even colleagues.
If you're genuinely considering purchasing a home, avoid going to an open house without having an agent by your side. You can probably imagine how interacting with a seller's agent before getting in touch with your own could not be in your best interests.
If you're on a tight budget, seek houses that haven't yet reached their full potential. Even if you're not in a strong financial position to make any replacements at the moment, it can be worth it to put up with all the mess for a while until you find an affordable home. Don't run for the hills due to a home's flaws, especially if the home meets your needs. First-time homeowners should seek out a property that they can add value to since this will provide them with a boost in equity that will help them move up the real estate market.
·         Consider and Secure Your Financing Options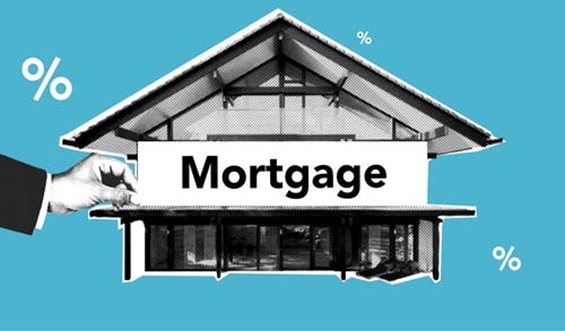 As mentioned above, financing is the most crucial aspect of the home buying process since one wrong move can cost you to miss out on an excellent real estate opportunity. Therefore, once you've begun your search, start securing your finances. We recommend to start considering your financial options before the home buying process. However, dealing with your finances after you begin your home search isn't a bad idea.
So, once you've started your search, start evaluating your finances, consider how much you have and how much more is needed. Once you've evaluated your financial status, start looking for lenders. Usually, you need to have a good credit score, a certain debt-to-income ratio, etc., so make sure you dive into that too. After you've decided on a lender and successfully applied for a mortgage, the lender will verify your financial status. Once all this is settled, you can get a preapproval that can help seal the deal.
·         Make an Offer
After securing your financial status and finding a home you're interested in, you can make an offer. Throughout this stage, your realtor will guide you and help you decide the price you're willing to offer for a home. Plus, they'll also decide on any additional conditions you might ask for, such as closing costs and more.
After that, your agent will take up the offer to the seller's real estate agent, who will either accept it or counter offer you. You could then continue negotiating until you reach an agreement or call it a day. If the offer suits you, you can accept it and move forward.
Evaluate your budget and finances once again before placing your bid. Estimated closing fees (which can range from 2% to 5% of the purchase price), commuting costs, and any necessary repairs or mandatory appliances you may need before you can move in are all taken into account at this stage.
It's easy to get caught off guard by higher or unexpected energy bills, property taxes, or neighborhood association fees, especially if you're coming from a rental or an apartment that didn't have to deal with these issues before. To get a sense of the average monthly finances outlay, request water and electricity invoices over the previous 12 months.
·         Obtain a Home Inspection
Even if the property you want to buy appears to be in perfect shape, there's no alternative to having a certified professional assess the quality, safety, and general condition of your possible new home. You should be able to retract your offer and receive your money back if the house inspection reveals major flaws that the seller didn't disclose.
If you find yourself in this scenario, you can try to persuade the seller to do the repairs or to lower the selling price.
·         Close or Move On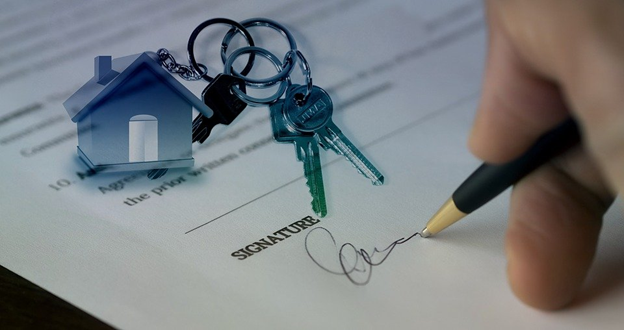 You should be ready to close if you were able to reach an agreement with the seller, or even better if the inspection revealed no major flaws. Closing entails too much paperwork to be signed in a limited amount of time while hoping the deal is secured without any last-minute screw-ups.
If you're not satisfied with the counteroffers or any outcomes, you can move on to the next home until you finally purchase the home you love.
Ready to Buy a Home in Columbia, TN? Let Coldwell Banker Help You!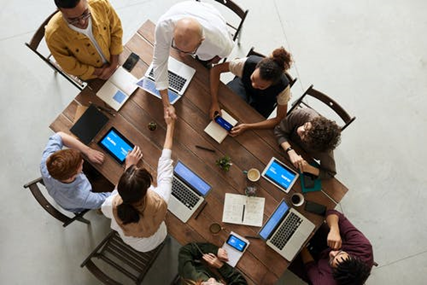 Are you ready to buy a home in Tennessee? Ensure you hire a real estate agent in Columbia, TN, by getting in touch with Coldwell Banker right away!
Coldwell Banker is a well-known residential real estate franchise in Columbia, TN. They've been helping individuals seal the best deals in the real estate industry for more than two decades. Their expert team of real estate agents can help you sell and purchase any property with ease. Moreover, their real estate services to over 10 areas in Middle Tennessee, including Columbia, Spring Hill, Lynnville, Lawrence County, Lawrenceburg, and Giles, Wayne and Marshall Counties.
Get in touch with them right away to partner up with the top realtors In Columbia!
About the Author
Tiara S. has been a real estate agent for the past three decades. During her career, she's mastered the buyer's market through her top-notch negotiation skills. Moreover, she's helped numerous first-time buyers purchase their dream homes at the best price possible. She's currently affiliated with the leading real estate company, Coldwell Banker.